Guy Wouete – Cameroon / Belgium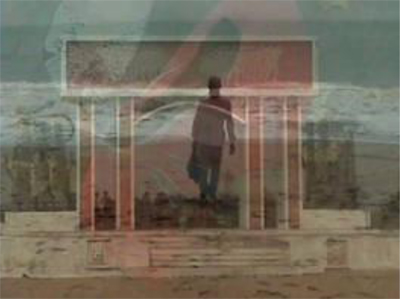 Artist Biography

"For me, art is not an end in itself but an opportunity to honestly look and criticize the epoch in which we live. And my daily practice consists to transcribe the emotions and the ideas surrounding mankind.''Guy Wouete

Born in 1980 in Douala, Guy Wouete lives and works in Douala Cameroon and Antwerp in Belgium. A painter, sculptor and video artist, embracing intallations and photography also, Guy Wouete has been educated in fine art and multimedia during various workshops and residences, both in Africa and Europe.

Guy Wouete's oeuvre always encompasses elements of social criticism and the questions of immigration in the age of globalization; everyday life realities are his source of inspiration. His works have been shown in Galleries, Biennials and Museums. Exhibitions he has participated in include: Lines of wind, SBK Galerie 23, Amsterdam The Netherlands 2010; CrunchTime2010, art Event, York UK; The National Modern and Contemporary Art Museun, Algier in Algeria 2009; the 10th Havana Biennial Cuba 2009; 'The Generational: Younger Than Jesus' at the New Museum, New York, US; Spot on Dak'art at the ifa-galerie, Berlin and Stutgart, Germany 2009; 2nd Thessaloniki Biennale of Contemporary Art (Forms and topographies-African Cityscape in Flux) Greece 2009; African Photography Biennial, Bamako Mali 2009; 7th and 8th editions of the Dak'art Biennial, Senegal 2008/2006; Africa Now!, World Bank Washington DC, USA 2008; Vanity, Modern Art Museum, Medellin, Colombia 2006.