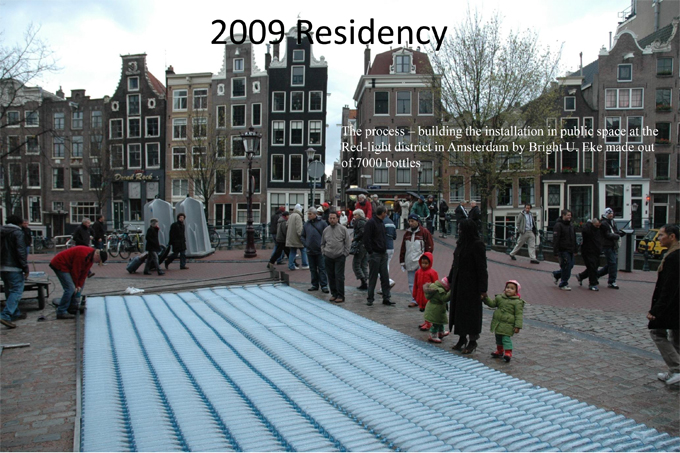 Bright U. Eke
Born in 1976 in Mbaise, Imo State, Nigeria, Bright Ugochukwu Eke attended the University of Nigeria and received a BA in Fine Arts and MFA in sculpture. Eke focuses on the total disregard for the environment not only by the authorities but also by individuals who litter their communities indiscriminately. In the installation Acid Rain, he creates water (rain) droplets containing a blackish industrial chemical similar to acid rain. Shield consists of raincoats and umbrellas made of water sachets to protect from the toxic effects of acid rain. His personal experience of acid rain occurred whilst working in the rain in a polluted area. The result was skin irritation caused by the toxicity of the rain. In these twoworks the artist highlights how industrialization especially in developing countries and specifically in the oil producing areas of Nigeria has caused the decimation of the natural environment.

Before now, a lot of materials, ideas/ concepts, and processes have been explored for artistic statements, yet I see a wide blank to be filled and that spurred my quest for new means of expression, and informs my current interest in exploring water.Unlike other tangible media, water posses a universal challenge to its user in terms of processes of representing and conceptualizing its ideas and concepts.I am interested in exploring water in ways that can examine global, human and environmental issues.

I already worked on what I call "Water as a medium, idea and process for my MFA studies. The more work I do with water, the more I discover new ideas and processes which can provide clues that would address critical human and environmental issues.
2009 IFAA Amsterdam

Program
I am also confronted by problems posed by what water has done to/with man, and vise versa.Considering the ideas, concepts and processes i explore in my work, TRANSFORMATION plays a major role in the articulation of these. Wholesome, deterioration, life and death can not be over emphasized. Every day life is a process, and that informs my attitude to the handling of some of these ideas. The life itself is so dynamic and that is not only in our behaviors but also in our physical bodies which include our surroundings. In these sense, my idea can metamorphose and continue with it's other side of existence as it is affected by or affects our attitudes.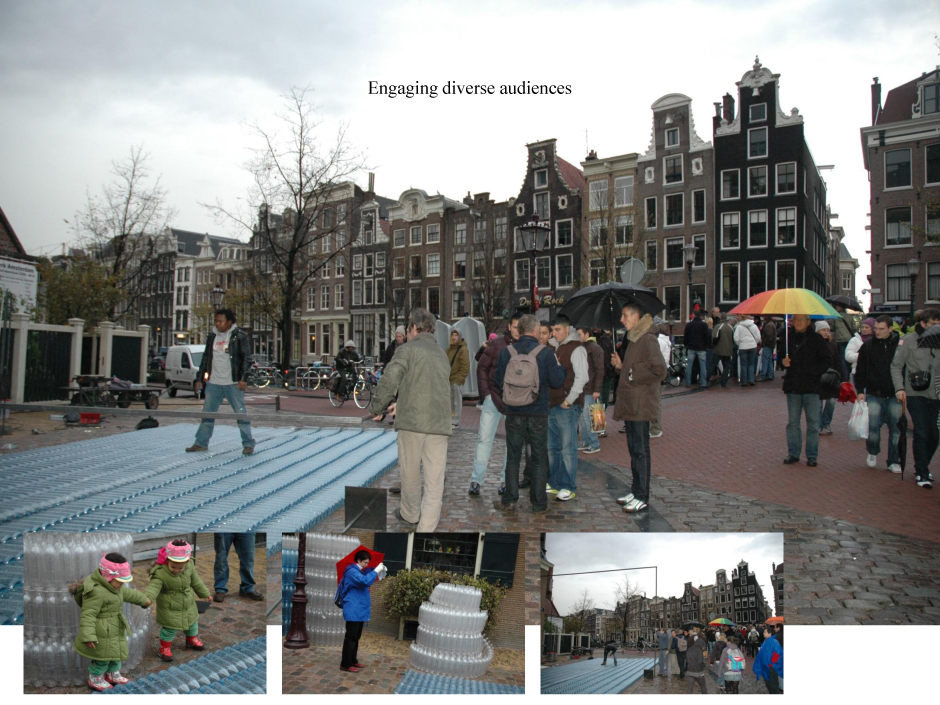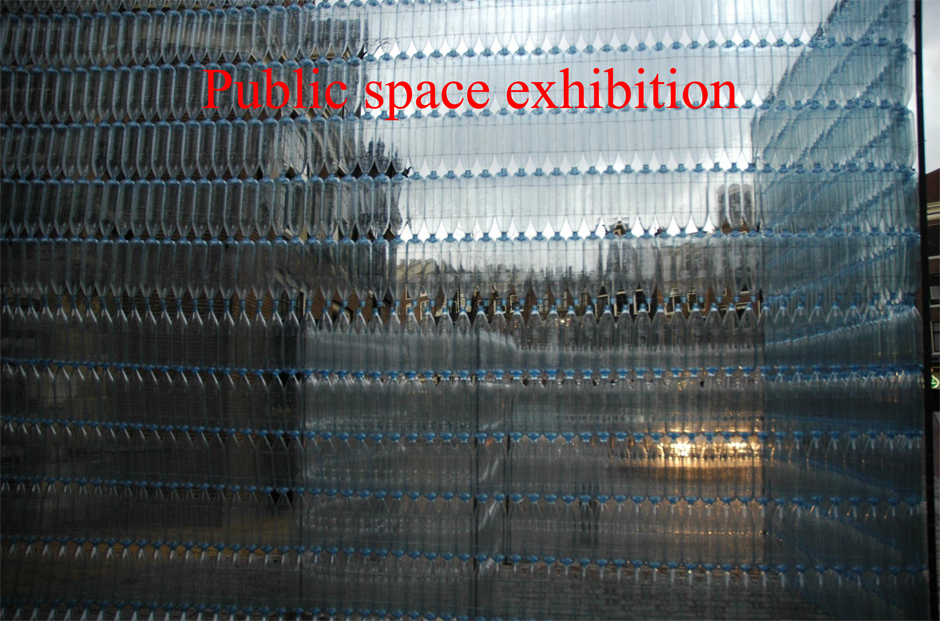 Bright U. Eke's public space installation entitled: Walls. Art, Migration & Identity exhibition