Founding partners of IFAA Beijing 2010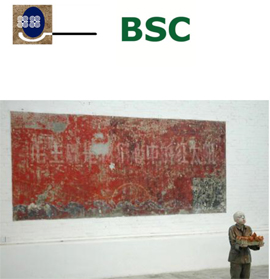 The development of IFAA in Beijing came as a result of a proposal from Beijing Studio Centre to the Thamgidi Foundation to cooperate in realizing an IFAA Art Platform in Beijing China that would facilitate cross - disciplinary collaborations between artists from China and other parts of Asia with artists from across the globe. The purpose was to not only create possibilities for artistic collaborations that strengthen knowledge sharing but to also create possibilities for building institutional collaborative links.
Under the theme "No Border" which was chosen with the purpose of giving artists freedom to break the border of culture and discipline, as the old Chinese saying "the sea admits hundreds of rivers for its capacity to hold' - the first step of preparing IFAA in Beijing began with a visit of S'thabile Mlotshwa, Artistic director of IFAA to Beijing in China. The purpose of the visit was to meet with potential partners, artists and most importantly further develop IFAA Beijing from the Chinese context.

The driving force behind realizing this project in Beijing was to bring together contemporary art thoughts that would input fresh blood into the Chinese culture; at the same time, just as the Chinese people create their own economic, scientific and technological wonders on their own, they would also start from their own cultural roots, welcome all different experiences, and create a respectable contemporary culture and art
Beijing Studio Centre believes that Chinese contemporary art has developed to a moment of metamorphosis to the present day and that she needs to be integrated into the family of world culture, so that people can understand today's China, meanwhile she needs a respectable future.
Having made all the preparations and selected the participating artists, IFAA Beijing was sadly not realized due to lack of funding.