Public Space Exhibitions - Arnhem

IFAA Contemporary Art gallery; Hommelseweg 66-68, 6828 AL Arnhem (Open for public from: 08-12-2008 until 05 -01-2009)
The IFAA contemporary gallery was the center of all Art in Public space projects. This brilliant 10 roomed gallery space was sponsored by Volkshuisvesting as a temporary exhibitions space for the IFAA project. As part of the Art in Public Space projects, working in Shopping Malls and other public spaces was ideal for IFAA as it was done to purposely have direct contact with diverse audiences.
The Public space exhibitions took place at Boekhandel Hijman en Arends, with the installation of Mansour Ciss, Presikhaf shopping mall, for the work of Bright. U. Eke, LUX Nijmegen, for the installation of Bright U. Eke and Rob Sweere, Essent Building with the installation of Rob Sweere. Most of the Public space projects were shown for the longest time at the IFAA Temporary Art Gallery in Arnhem.
The artists who exhibited at the IFAA temporary Art Gallery are: Aref Damee, Teresa Maria Diaz Nerio-with a sound installation, Keiko Sato - with a video installation, Pelagie Gbaguidi installation in the basement, Andrea Stultiens and Bright Ugochukwu Eke.
Installation by Bright U. Eke made out of 7000 bottles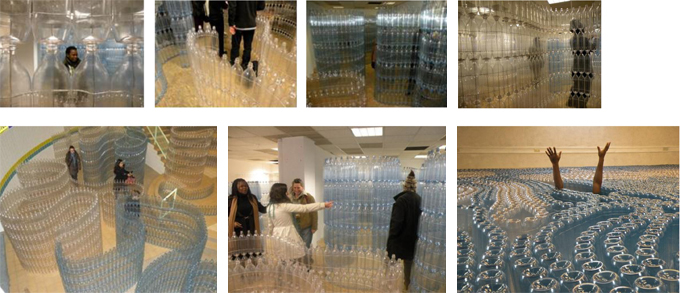 This installation began at the Presikhaf shopping mall in Arnhem zuid, then went to the Lux in Nijmegen and ended up at the IFAA gallery in Hommelseweg, Arnhem
Perfomance by Rob Sweere

Performance at the entrance of Essent Office Building,
Sixteen people are standing in silence in the installation during the performance. The workers who leave the office have to walk through the installation to go home. This installation was shown at the Essent building in Arnhem and then after went to the Lux in Nijmegen
Video installation by Keiko Sato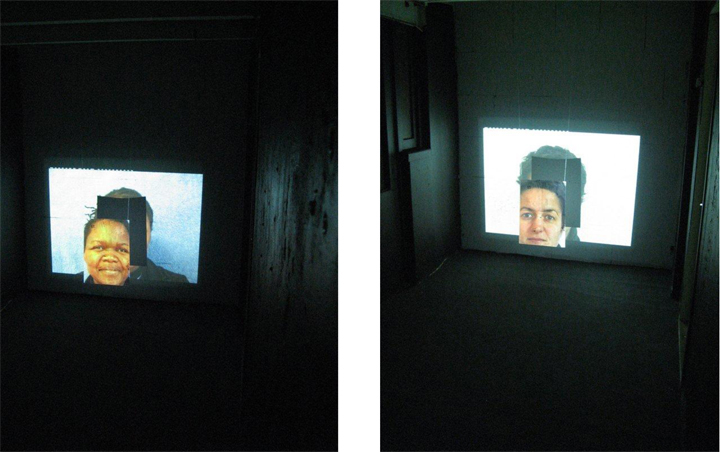 Paintings by Aref Damee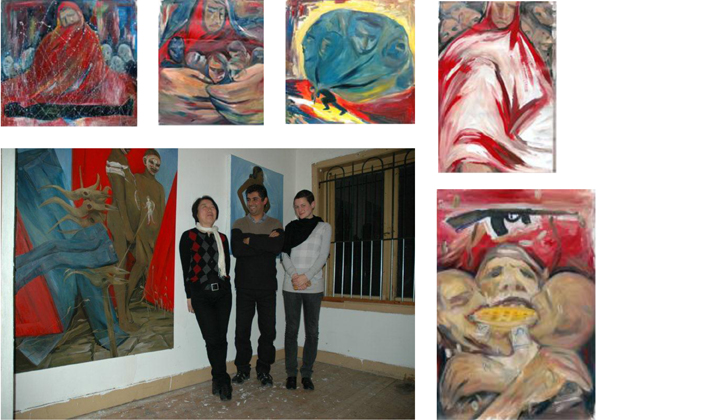 My Diary – drawings on stickers by Pelagie Gbaguidi

Pelagie Gbaguidi's diary was displayed at the basement of the IFAA Gallery which was located at the Hommelseweg in Arnhem during the 2008 IFAA project
Global pass installation and video work by Mansour Ciss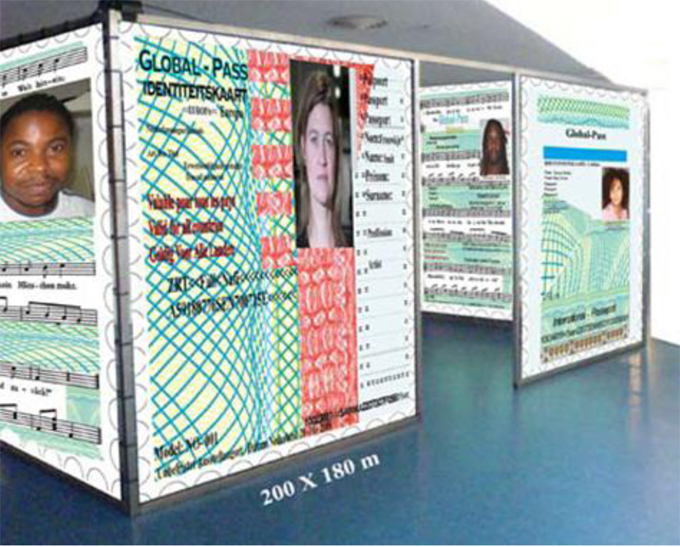 Global pass installation and video work projected on a wall of the busiest street in the city centre of Arnhem by Mansour Ciss at Boekhandel Hijman en Arends
Global pass installation and video work by Mansour Ciss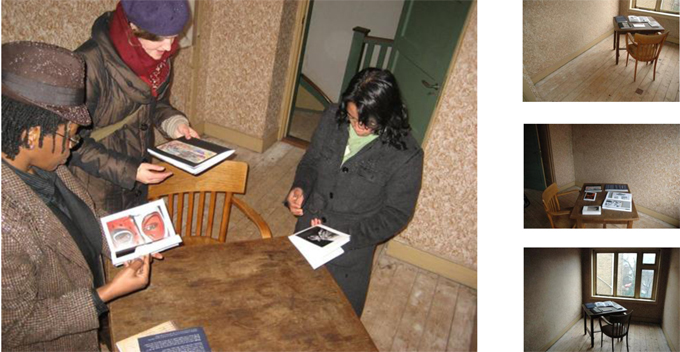 Exhibitions 2008 Arnhem
Exhibitions 2008 Nijmegen

Program