Artistic Director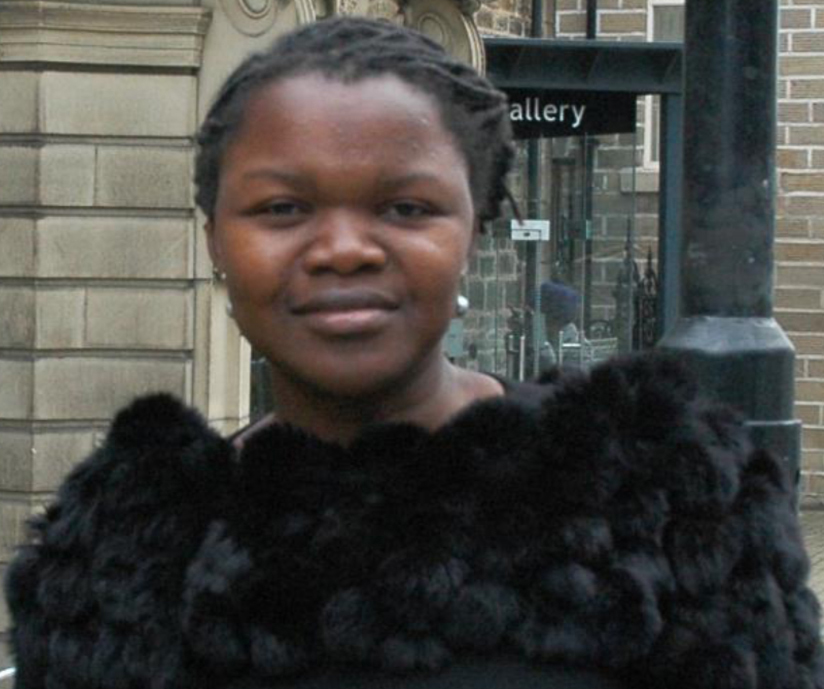 Sithabile is a Cultural producer, Independent curator, Founder and Executive Director of Thamgidi Foundation. She is Producer of Art, Books en Wine (a network and debate platform bringing together creators and the corporate sector through art, food, literature and wine). She is the Artistic Director of Festival De Oase, (a diversity performing arts festival bringing more than a 100.000 visitors per week), Producer and Artistic director of IFAA 2008, IFAA Art Platform & Network, Head of IFAA Global, (the International Branch of IFAA that facilitates cross-cultural cooperation) and includes: IFAA City, IFAA Regional and IfaaContemporary with (a gallery representing Visual arts & Design). Sithabile is also a Visual artist, independent Curator, Trainer and advisor for starting and managing independent cultural centers.
Her organization, Thamgidi Foundation whose core is Ubuntu – includes a Fund, Artists in residency, artist Achieve, IFAA and all it's branches, a library, Arts & Young people, Green is Cool and a Major Contemporary Art Collection. For Thamgidi these activities strengthen cross-cultural exchange, the development of intellectual activity and knowledge transmission.
Seven of her major achievements include: 1) The Thamgidi Fund, that has to-date given more than 40 grants. 2) The Thamgidi Foundation Artist in Residency Center with a Guest Studio, apartment and library receiving creators of all disciplines from across the globe. 3) Building a major collection of contemporary art with the focus on Africa and the international Diaspora. 4) Producing IFAA 2008, IFAA Art Platform, IFAA Network and IfaaContemporary. 4) Developing IFAA Global, 5) Producer Art, Books en Wine (a network and debate platform bringing together creators and the corporate sector) through art, food, literature and wine. 6) Partnership with Festival d'Avignon 2013 & Society Mutotu for Kiripi Katembo's exhibition and Catalogue publication. 7) Producer IFAA Network with more than 5000 members and 70.000 subscribers.
The Thamgidi collection that she put together includes works of internationally renowned artists, among them: Marcos Lora Read, Meschac Gaba, Pelagie Gbaguidi, Rashid Jogee, Moridja Kitenge Banza, Gonçalo Mabunda, Misheck Masamvu, Bill Kouelany, Kiripi Katembo Siku, Voti Thebe, Guy Wouete, Victor Ekpuk, Johann van der Schijff, Keiko Sato and Angela de Jesus. In 2005 S'thabile was commissioned by the Kelvingrove museums and galleries to make an installation that is now displayed at the Gallery of world cultures alongside old masters – Picasso and Rembrandt. With Glasgow Museums and Galleries as proud collectors of the only contemporary leaded brass sculpture from Benin in a UK museum, and the only UK work by the Zimbabwean artist S'thabile Mlotshwa, it is with this that she was invited to be at the presence of her Majesty the Queen of England for the official re-opening of Kelvingrove Museums and galleries, the second largest museum outside London.
S'thabile has exhibited in many international exhibitions, was invited to speak at Tedx Women Amsterdam and publicized in The Next Women (an Online Magazine For Female Business Heroes) as an inspirational woman. She is publicized in the Rebelle Art & Feminism 1969 -2009 catalogue of the Museum of Modern Art in Arnhem, which offers a retrospective, and a look at the Dutch women's art movement, and pays particular attention, among other things to the role of Women in the Visual Arts Foundation, and the role of women artists in artists' initiatives. Sithabile has won several awards and was also selected for the Asia-Europe Network Training Program of Independent Autonomous Art Centers in Paris organized by Asia Europe Foundation, Trans Europe Halles & Artfactories where she represented the Netherlands for the building of the Asia – Europe Network for Independent Cultural Centers. S'thabile has works in the permanent collection of the National gallery of Zimbabwe in Bulawayo with most of her works collected worldwide.
She has illustrated books and participated in the restoration of the Cyrene Mission (restoration of a church which is on UNESCO world heritage list) She is former chair of "VAAB" the visual arts association in Bulawayo Zimbabwe, former Secretary General ResArtis, (international network of artists in residency centers), Board of directors stichting WHAA, 2009 advisory Board member of the Gelders Balkon (Museum of Modern Art in Arnhem) and was elected 2008 President of the Jury at the Dakart Biennale. Her foundation was 2006 – 2010 partner of the Dakart Biennale, (for the Thamgidi Prize), 2006 – 2009 partner with Res Artis for the Res Artis award given at the Dakart Biennale in 2006 and in 2009 at the Biennale of Skopje in Marcedonia. The 2010 Thamgidi Foundation Grant was given for the Spier Contemporary Prize (a major contemporary exhibition in Cape Town – South Africa by Africa Centre. Since 2010 – date Thamgidi Foundation works in partnership with Africa center in the AIR partnership (Artist in residency program partnership that connects Africa's artists to residencies around the world.
Her foundation gives grants and prizes for: Travel Artists in residency, Documentation, Research and supportive grants. Beneficiaries of supportive grants have included among others: Cultureel Platform Lingerwaard, Ravy Festival in Cameroon, Free Dimensional, Schloss Solitude guest artist from Mexico, CCA Lagos and Stichting WHAA. She also runs an outreach program the Arts and Young People program that gives young people a voice by using the arts.
Besides her foundation's growing collection of contemporary art – in preparation for her biggest project (the building of a museum of contemporary art) S'thabile developed a Knowledge base & Library focused on research and archiving of Contemporary Art and artists from Africa and the international diaspora.